La, La, La.... Oh look! I have the shiny new cover of RIPPLE!

I cannot tell you how impressed/amazed/grateful I am for the folks at Razorbill, who were kind enough to allow me to have extensive input on the direction of this cover. It is really rare for a publisher to truly consider your input, and I will be forever thankful they gave me that opportunity, becuase i LOOOOOOVE This cover.

SO, without further ado, here it is: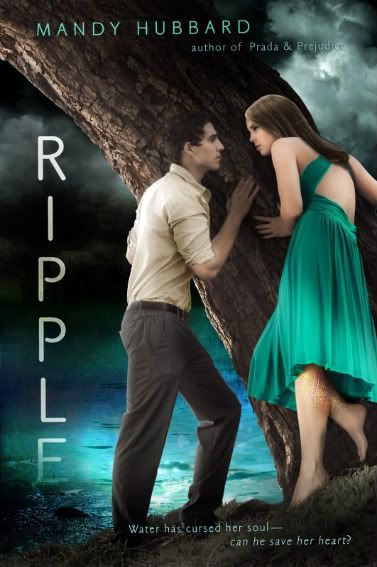 And in case you don't know, here's a rough blurb:

Eighteen year old Lexi is cursed--by day, she's just like every other teen at Lincoln CIty High. But from dusk until dawn, she's forced to swim and sing, a modern day siren. At sixteen, her voice became a deadly lure, and Steven-- the only boy she's ever loved-- followed her straight into the story surf and drowned.

Now, Lexi spends her nights at a forgotten lake up in the mountains, where she can swim and sing in peace. She's become an ice queen, forced to keep everyone around her at arm's length in order to protect them.

That is, until Cole comes to town. Cole, with his dark good looks and prying questions. She can't seem to keep him away, and she's no longer sure she wants to. But how can she let him in when it can only end in his death?

Coming in August, 2011, from Razorbill/Penguin!