July 20th, 2009
"It is a truth universally acknowledged, that a single man in possession of a good fortune must be in want of a wife."
There is perhaps no more famous line than this one, from Jane Austen's PRIDE & PREJUDICE. It has become a part of pop culture, used again and again in various forms.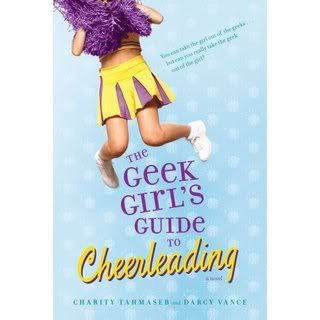 Take, for instance, the first line to The Geek Girl's Guide to Cheerleading by Darcy Vance and Charity Tahmaseb:



It is a truth universally acknowledged that a high school boy in possession of great athletic ability must be in want of...
A bowl of oatmeal.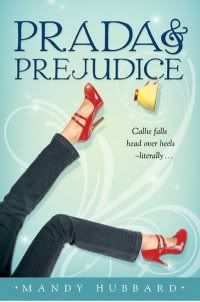 Of course, the first line in Prada & Prejudice is:


"It is a truth universally acknowledged, that a high school girl on a class trip to England should be having the time of her life."
So, in honor of the similarities between the first lines in our book—and also just to amuse ourselves—I've joined forces with Darcy and Charity for a one of a kind contest!

The Contest:
To enter just complete this sentence: "It is a truth universally acknowledged…"

The more humorous and amusing, the better!

The Rules
One Entry for completing the sentence and commenting here.
1 Extra entry if you blog about this contest using the supplied HTML code below.

For the extra entry, please leave a separate comment with the link and an additional Austen-inspired sentence. WIth two entries, you'll double your chancces that we totally love your line!

Contest open until July 31st at Noon Pacific Standard Time.

The Prizes:
An autographed copy of PRADA & PREJUDICE goes to the first line of my choice, and an autographed copy of THE GEEK GIRL'S GUIDE TO CHEERLEADING goes to the best line as picked by Darcy & Charity.


The Code

(
Click here to get the HTML code and earn an extra entry!
Collapse
)