First up, Bev Katz Rozenbaums' BEYOND COOL: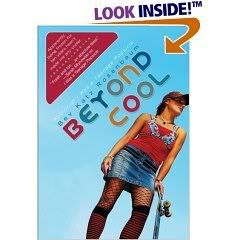 Here's the hook: Floe Ryan was cryogenically frozen ten years ago, only to be unthawed in a world that has completely changed: Her little sister is now her older sister, her teachers are holograms, and she's taking hovercar lessons that she can't quite master. To make matters worse, she seems to have an immune system disorder and the only person who can save her has gone MIA. Writen in a fun, humorous voice, BEYOND COOL has a fast pace and an intriguing topic that will keep you turning pages. You'll love it so much you'll go back and pick up the first edition, I WAS A TEENAGE POPSICLE just so you can get more!
Next up: VIOLET ON THE RUNWAY By Melissa Walker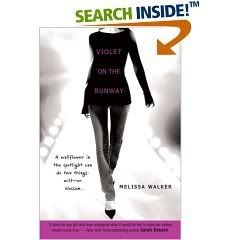 VIOLET ON THE RUNWAY is, hands-down, my favorite book of 2008 (even though it did come out last year, I only just read it). Violet is a gangly, akward teen who works at a movie theatre where she is discovered by a big NYC modeling agent. Overnight, it seems, she's living in NYC, rooming with a handful of other models and fighting for her turn in the spotlight-- while trying to figure out if this is the world she thought it would be. At times startingly honest and at others laugh out loud funny, VIOLET ON THE RUNWAY is a can't miss YA.