Fourteen young adult authors retell Grimm fairy tales with humor, horror, and imagination. The benefit of this short story collection is that one can jump around depending on the type of story the reader is in the mood for. Some retellings feel modern, others historical, and another has both; there is something for everyone in this book full of well-known YA author names. (Harlequin Teen, 2014)
GRIM edited by Christine Johnson

The author interviewed his mother and thirteen other survivors of the Jewish persecution and deportation in The Netherlands and the Holocaust during World War II to find out how they hid from the police and Nazi raids in order to tell their tales today. Many of these stories are "the same" but with "different details," and each one introduces the reader to amazingly brave children and the adults who risked their lives to save their friends and family. It is heartwarming to know that some who went to great lengths to save the Jews had success even after knowing that Anne Frank did not survive. (Arthur Levine, 2014)
HIDDEN LIKE ANNE FRANK: 14 TRUE STORIES OF SURVIVAL by Marcel Prins and Peter Henk Steenhuis

Tornadoes and other types of major storms are covered in this non-fiction volume full of photographs, diagrams, and science experiments to do at home. This easy-to-read book gives upper-elementary through high school students easy ways to get involved with an early interest in a weather-related career, and information on how to be a safe weather explorer. While this reader did notice a missing term (the name of a treaty), overall it is a quality book. (Twenty-First Century Books, 2014)
CHASING THE STORM: TORNADOES, METEOROLOGY, AND WEATHER WATCHING by Ron Miller
Operation Teen Book Drop 2014 is being held TODAY!

readergirlz started this event seven years ago, and it is held annually in April, on Support Teen Literature Day. Feel free to share the banner (above) at your blog and on social media, then print out copies of the bookplate (below). Slap the bookplates in your favorite YA books and leave the books in public spaces for lucky readers to discover.
Want to join in the fun? Here's how you can get involved:
* Follow @readergirlz on Twitter and tweet #rockthedrop
* Print a copy of the bookplate and insert it into a book (or 10!) On April 17th, drop a book in a public spot (park bench, bus seat, restaurant counter?) Lucky finders will see that the book is part of ROCK THE DROP!
(If you think people won't pick up the book, slap a Post-It or note on the front cover that reads, "Take this book - IT'S FREE!" Bonus points for using recycled paper and/or making your own funky design!)
* Post the banner at your blog and social networks. Proclaim that you will ROCK THE DROP!
* Snap a photo of your drop and post it at the readergirlz Facebook page. Then tweet the drop at #rockthedrop with all the other lovers of YA books.
Visit our blog, Facebook page, and Twitter for more news and pictures before, during, and after the event!
Here's the bookplate - save, print, and paste.
Thank you to everyone who participates and supports the event! Remember, ANYONE may participate. If you miss the drop on Thursday, no worries - drop a book tomorrow or this weekend, and share and donate books whenever and wherever you can!
Current Mood:

busy

Current Music:

Orphan Black score music
Here the sunflowers, there the hummingbird - equal seekers of sweetness.
Here the quickening yeast; there the blue plums.
Here the clam deep in the speckled sand.
Are my boots old? Is my coat torn?
Am I no longer young, and still not half-perfect?
Let me keep my mind on what matters, which is my work,
which is mostly standing still and learning to be astonished.
The phoebe, the delphinium. The sheep in the pasture, and the pasture.
Which is mostly rejoicing, since all ingredients are here,
which is gratitude, to be given a mind and a heart
and these body-clothes, a mouth with which to give shouts of joy to the moth
and the wren, to the sleepy dug-up clam, telling them all,
over and over, how it is that we live forever.
-
The Messenger
by
Mary Oliver
View all posts tagged as Poetry Friday at Bildungsroman.
View the roundup schedule at A Year of Reading.
Learn more about Poetry Friday.
My work is loving the world.
Current Mood:

artistic

Current Music:

Orphan Black score music
BOUND BY FLAMES
, Night Prince book three *throws fiery confetti*
As I mentioned in my last post, the newly-titled BOUND BY FLAMES will release on
January 26th, 2015
. I've already seen the cover and it again features model Paul Marron in all his hard-bodied glory. As usual, until everything is finalized on the cover, I'm not allowed to reveal it. I'm also not supposed to reveal the stepback (inside artwork on the first page after the cover) until everything is done with that, too. However....*wicked grin*....while I can't show you ANY part of the cover whatsoever, no one at my publisher specifically forbade me from showing ANY piece of the stepback, so I'm going to take that as tacit consent ;).
That being said, here is absolutely NOT the entire stepback art (don't be mad, Avon, I couldn't resist!)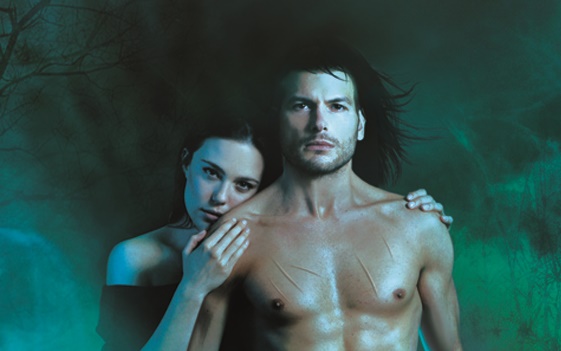 Remember, if you're reposting this pic on your blog (and feel free to; I loved it so much I didn't even wait for permission) this
isn't
part of the cover. It's only a piece of the stepback. As for the actual cover, true to previous Night Prince ones, you'll see just Vlad on it and he'll be showing a lot of skin. As soon I get the official go-ahead from my publisher, I'll release that. Sorry for the wait, but I'm probably in enough trouble as it is, heh.
That's all from me. Happy Wednesday, everyone!
Thanks for all your music recommendations on my previous post! I'm burning up my iTunes account making a new playlist as we speak. Now, to the subject line of this post. Yes, the next Vlad and Leila novel finally has a title! For anyone worried that it contains the word "thrice," never fear. We didn't want that any more than you did ;). Without further ado, I give you:

Twins Jordan and Josh Bell love playing Junior High Basketball with each other and recreational games with their former European pro dad, but this year things change when Jordan gets a girlfriend and their dad's heart grows weaker; can Josh prove his worth to his team, his family, and his brother? Written in free verse and lines of rhymes, this upper-MG novel is a story of brotherhood, basketball, and coming of age. Powerfully sparse, this book is recommended to reluctant readers in middle school through high school and fans of sports and rhymes. (Houghton Mifflin Harcourt, 2014)
CROSSOVER by Kwame Alexander